Yale School of Architecture
AD and CW: Vatsalaa Jha YSOA is a prestigious institution that teaches students to reach new levels of design in order to build history. Be so inspired by the architecture of well-known world monuments that you create one yourself. YSOA helps you do that.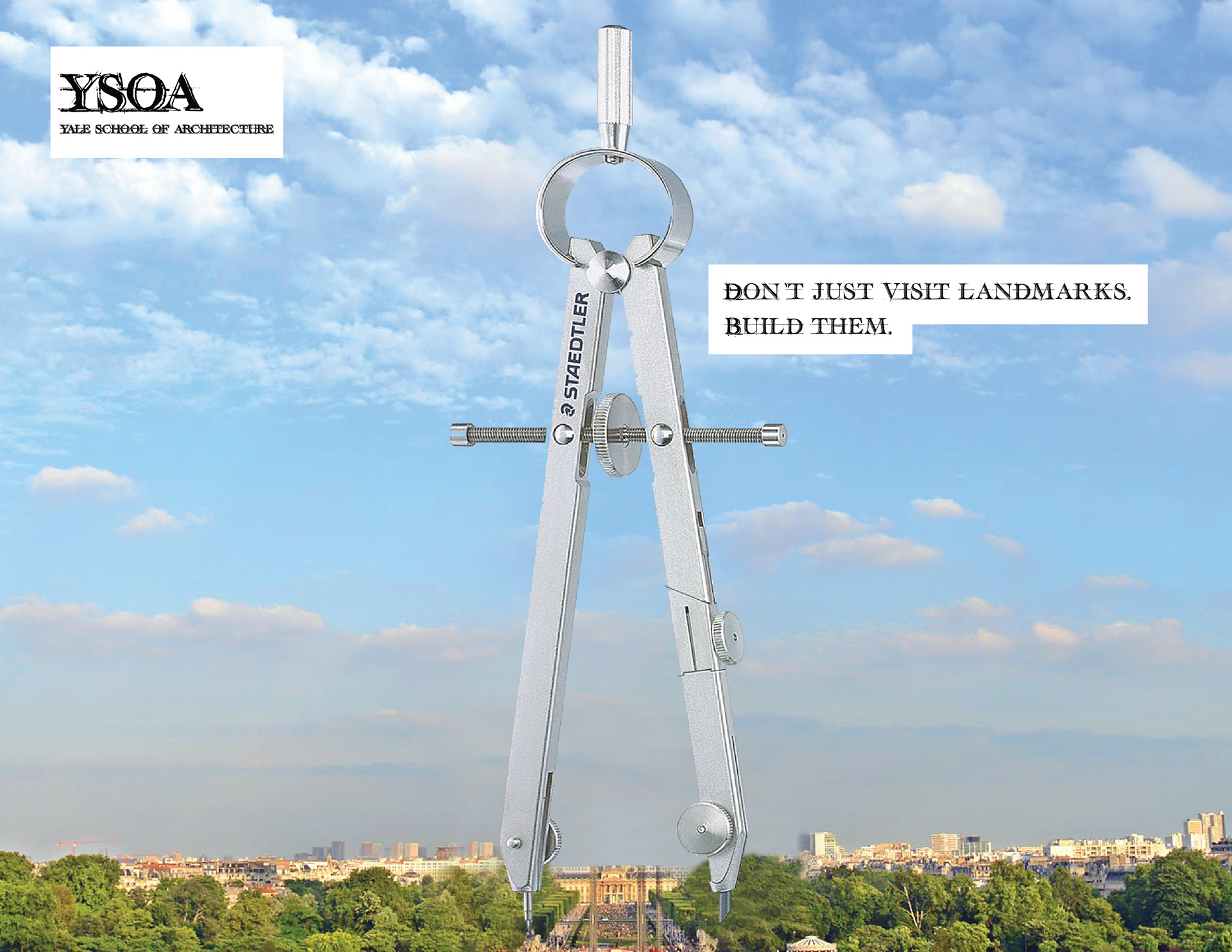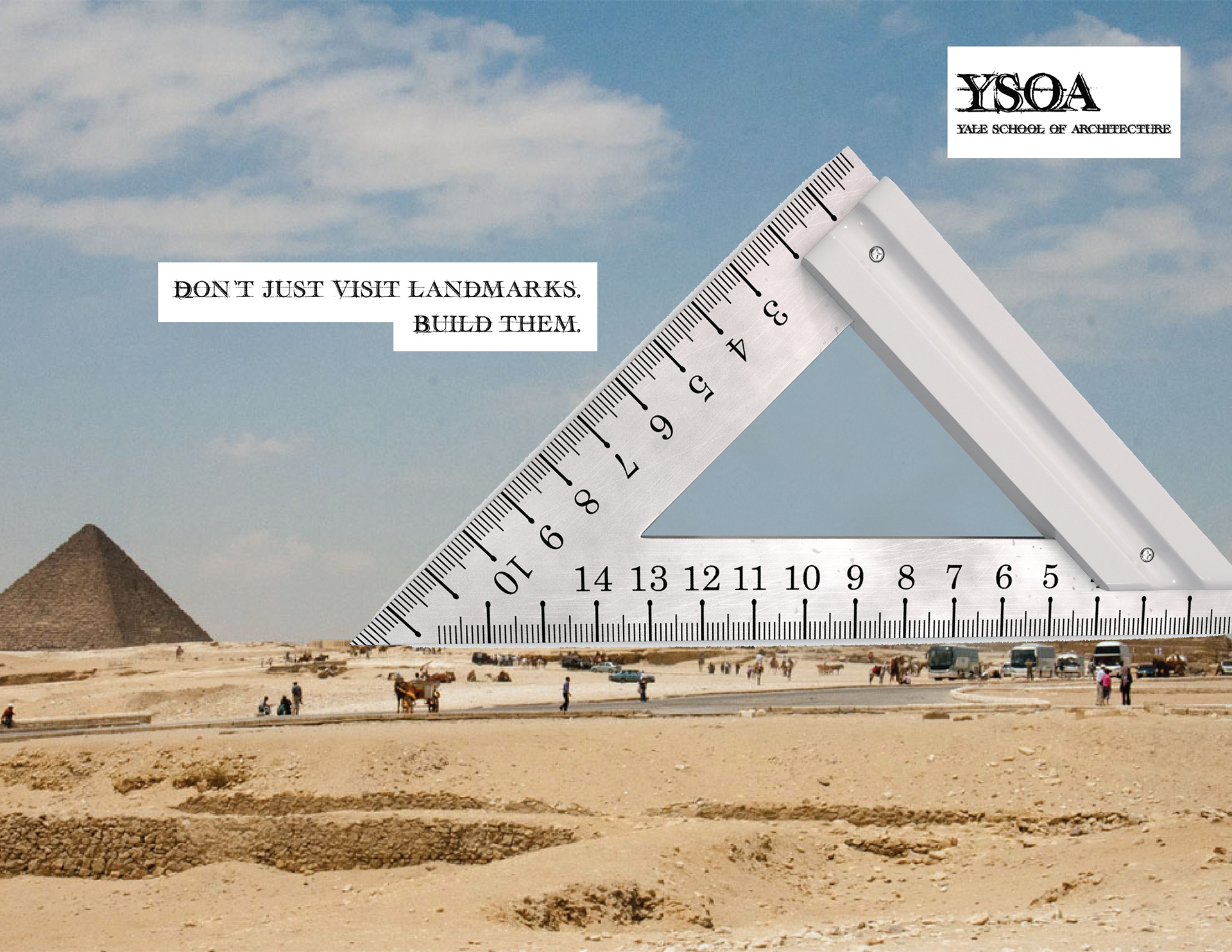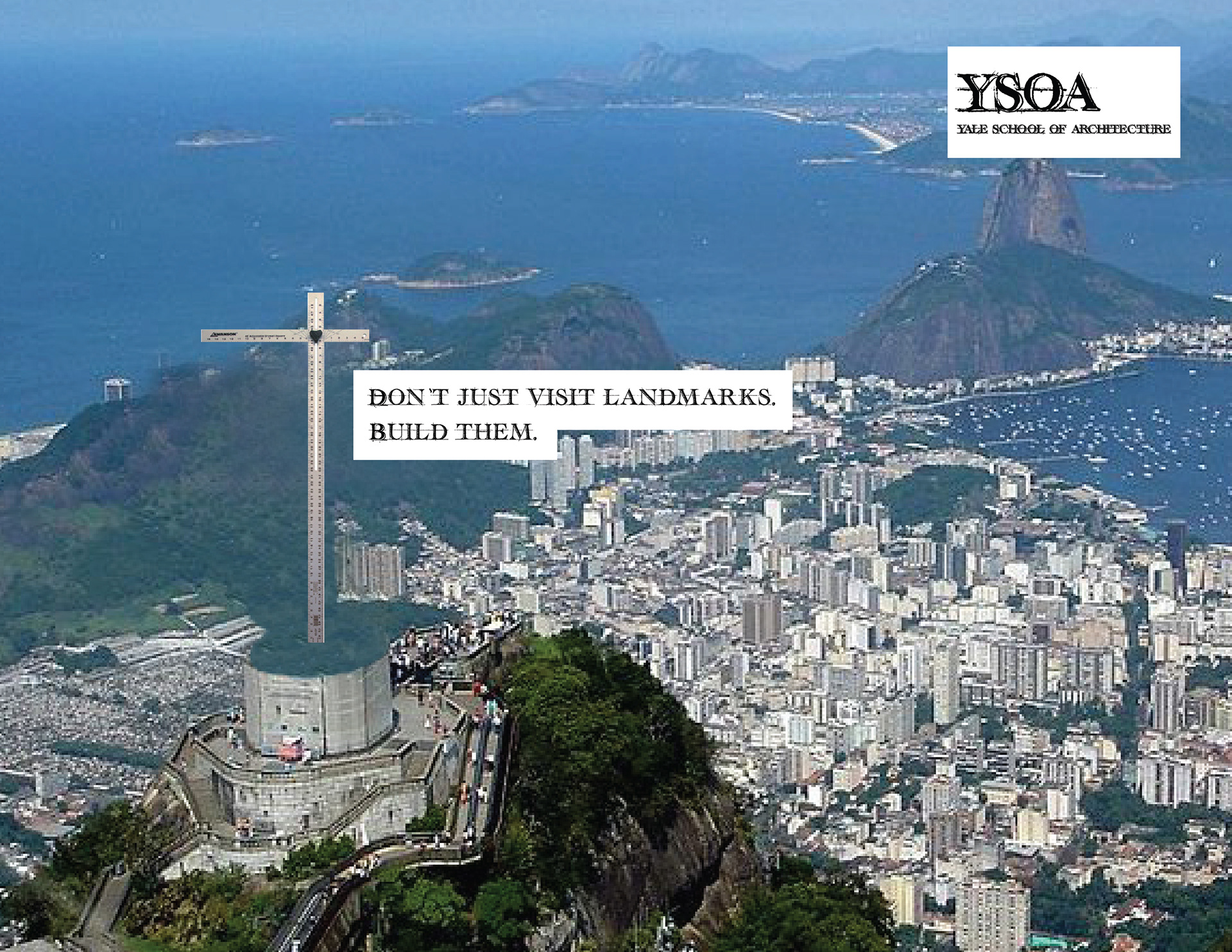 A billboard with a cut out of a compass, triangle ruler, and t-square ruler looking through which viewers can directly see the Eiffel Tower, The Great Pyramids of Giza, and Christ the Redeemer, respectively.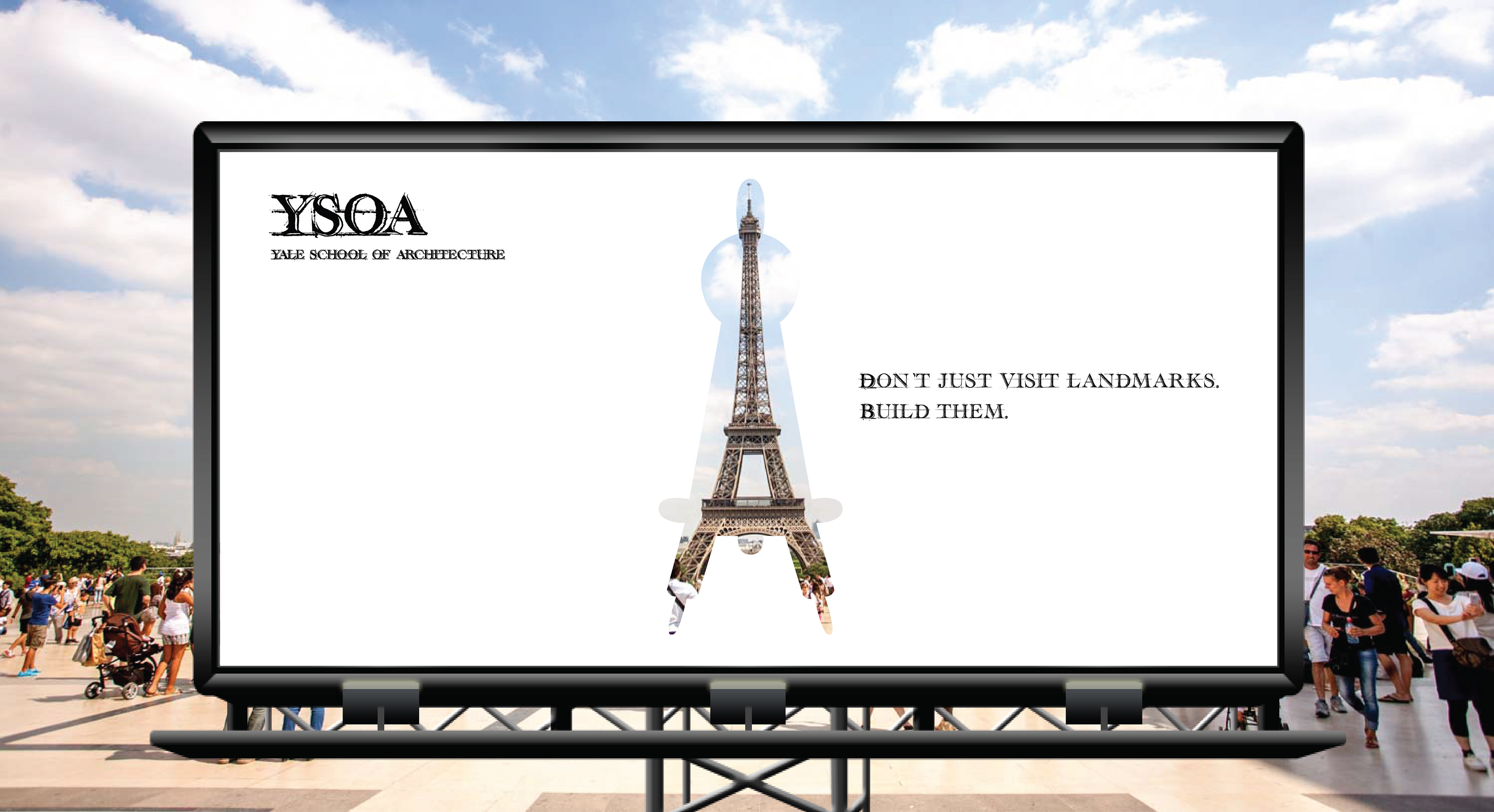 A poster of an Eiffel Tower made entirely with a compass, of The Great Pyramids of Giza made entirely with a triangle ruler, and of Christ the Redeemer made entire with a t-square ruler.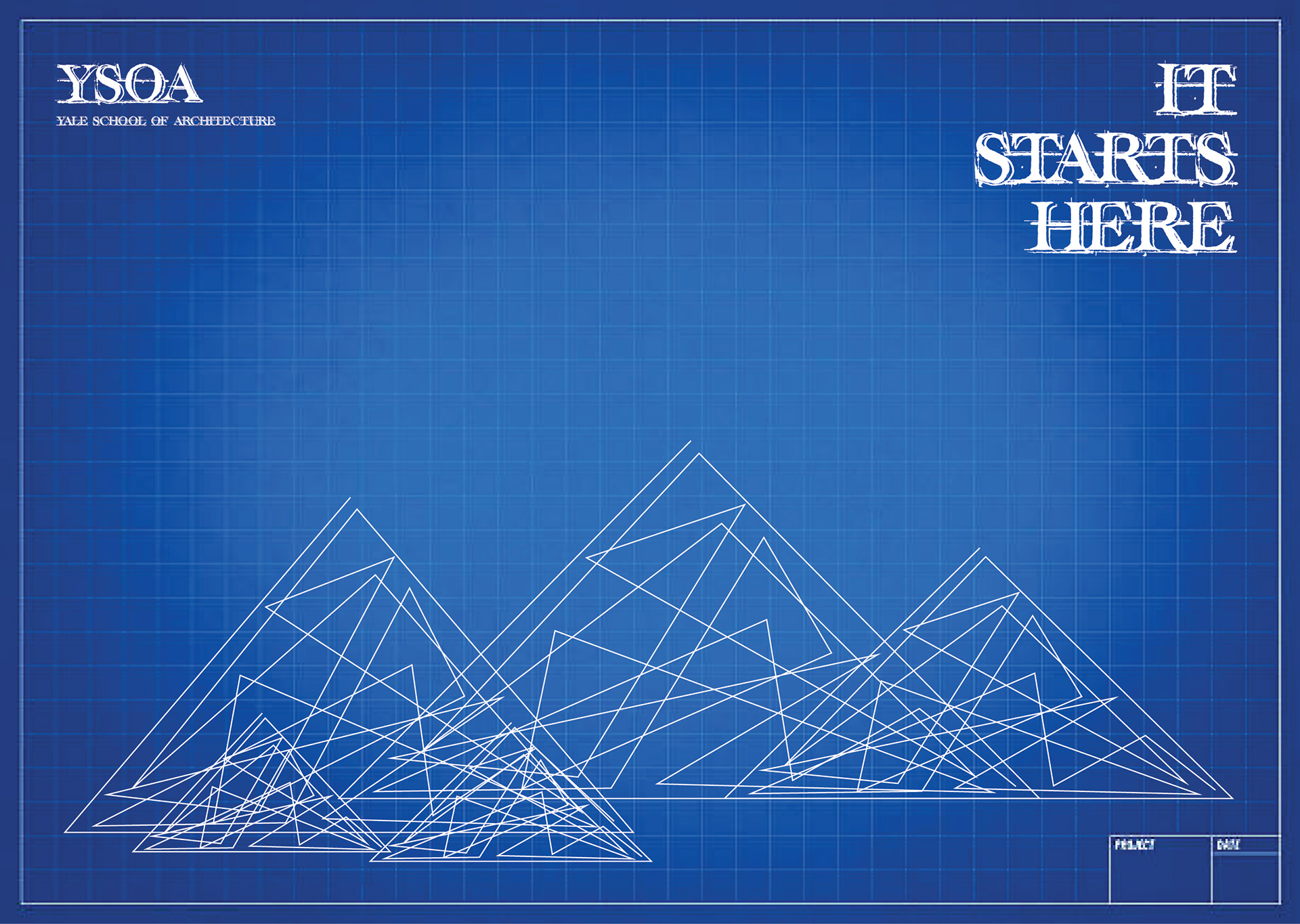 With acceptance letters snail-mailed to students, YSOA will also send a miniature blueprint model of either the Eiffel Tower, The Great Pyramids of Giza, or Christ the Redeemer that students can build themselves.