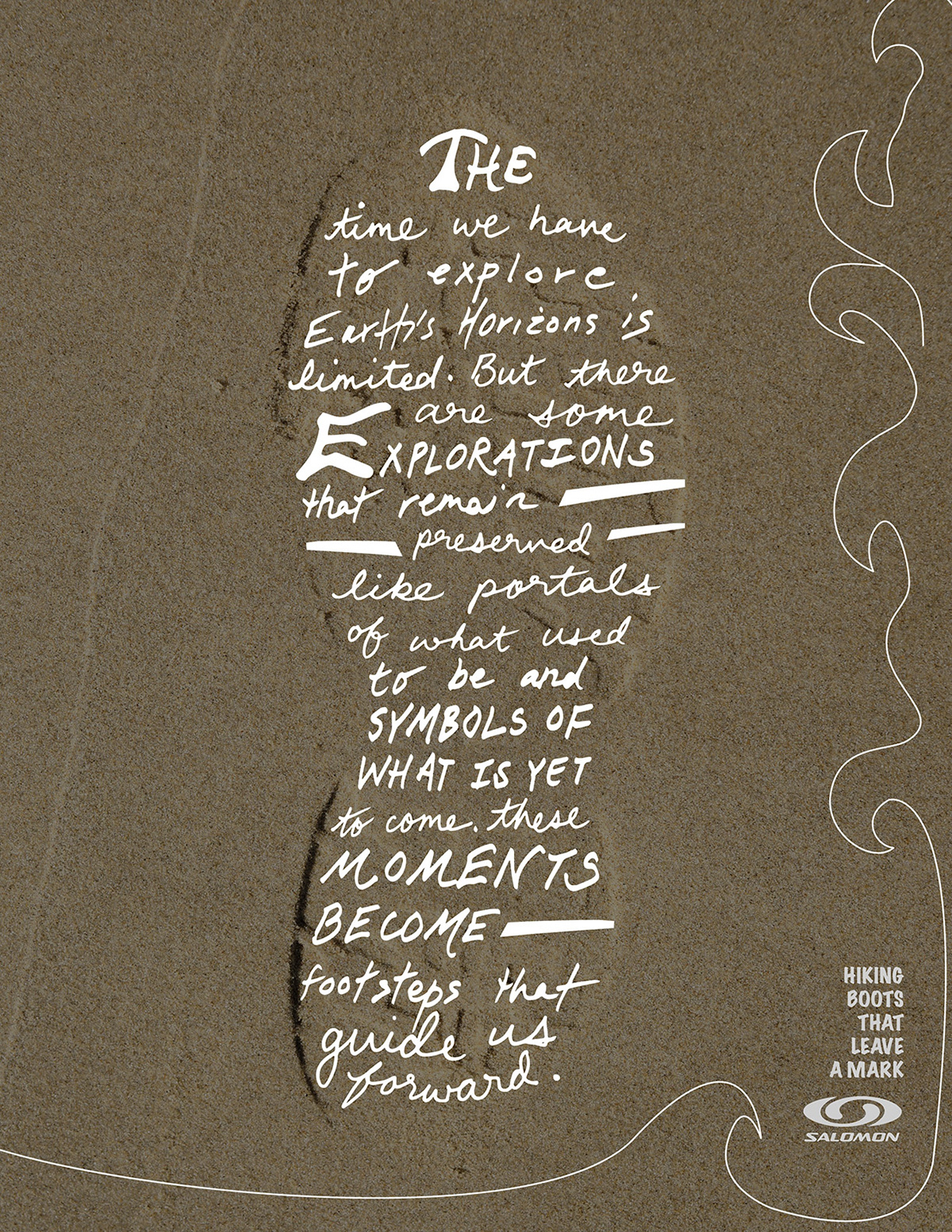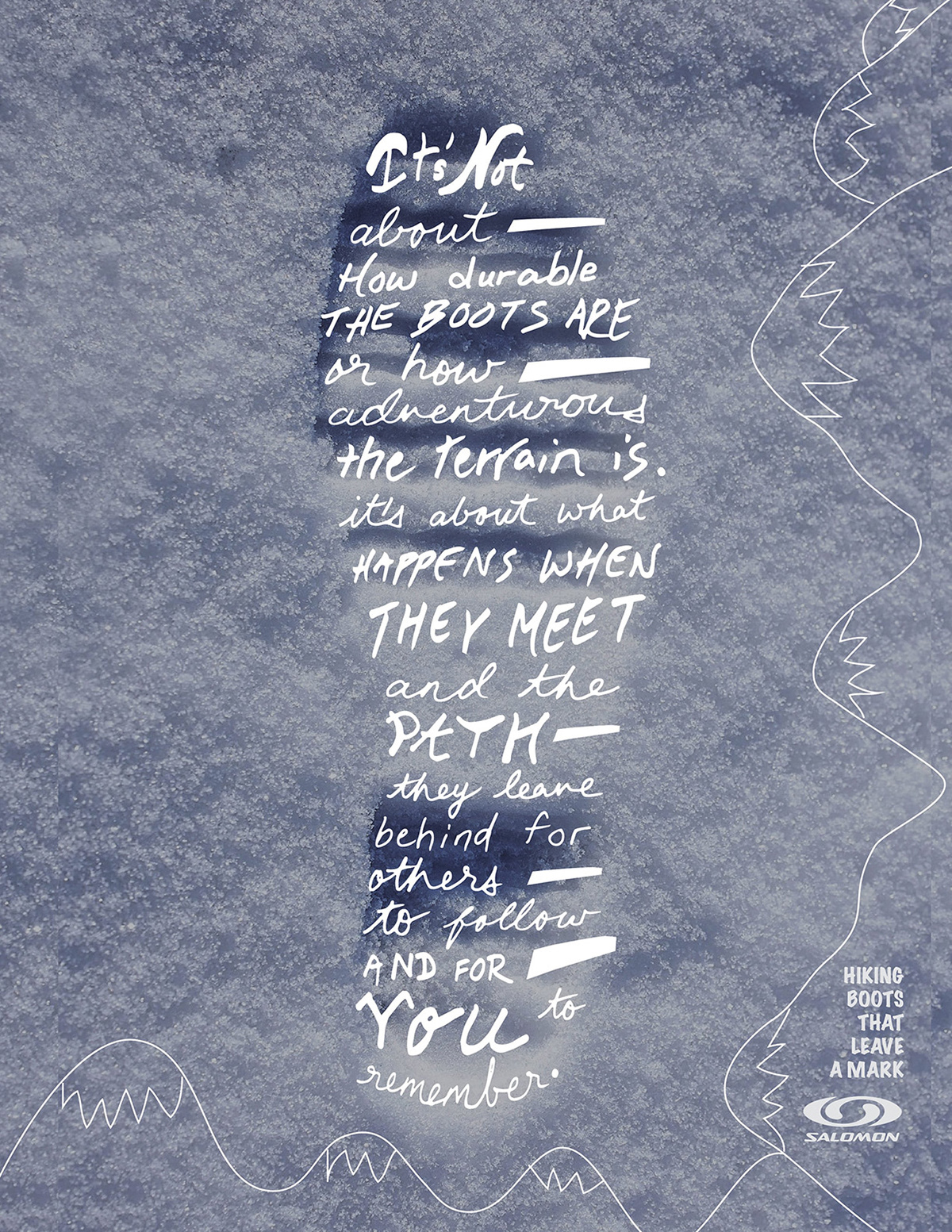 experiential campaign (outside)
An outside museum will be constructed on popular hiking sites with big digital boards that will show inspirational past hikes of those particular locations. Hikers will be able to experience those locations' pasts while wearing Salomon hiking boots.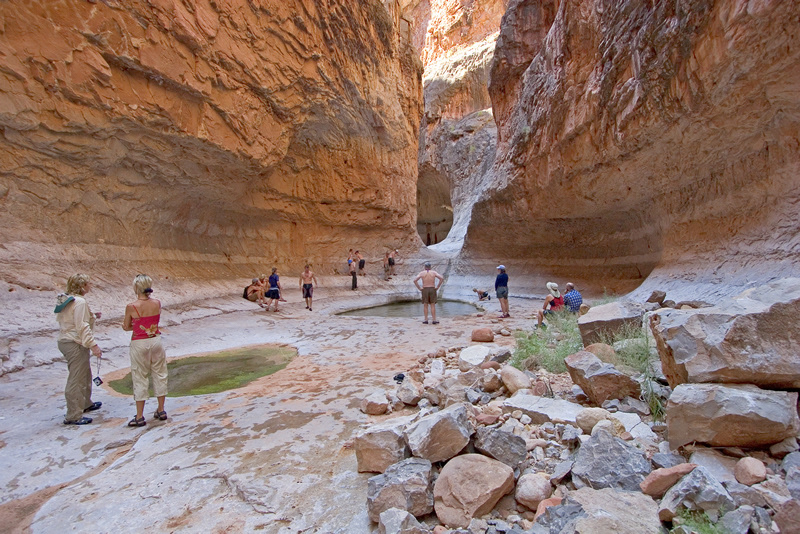 experiential campaign (inside)
Digital tiles will be placed on the floor right outside the entrance of Salomon stores. The digital tiles will match the customers' steps as they walk on top of them, showing as though the customer is hiking towards the store. Once inside, other digital tiles will guide the users towards different types of Salomon boots, showing hikes on terrains specific for that particular type of hiking boot.