tictac
AD and CW: Vatsalaa Jha tictac gives you fresh breath. One of the most important times to have fresh breath is when you're meeting your date for the first time. But not all stories start out like fairytales. Some stories have a shaky start but then bloom into a love meant for forever. So, if you have had a failure of a first date but still managed to make it work, tictac wants to sponsor your second first date by giving you a chance to remake your memories with an added bonus of minty fresh breath.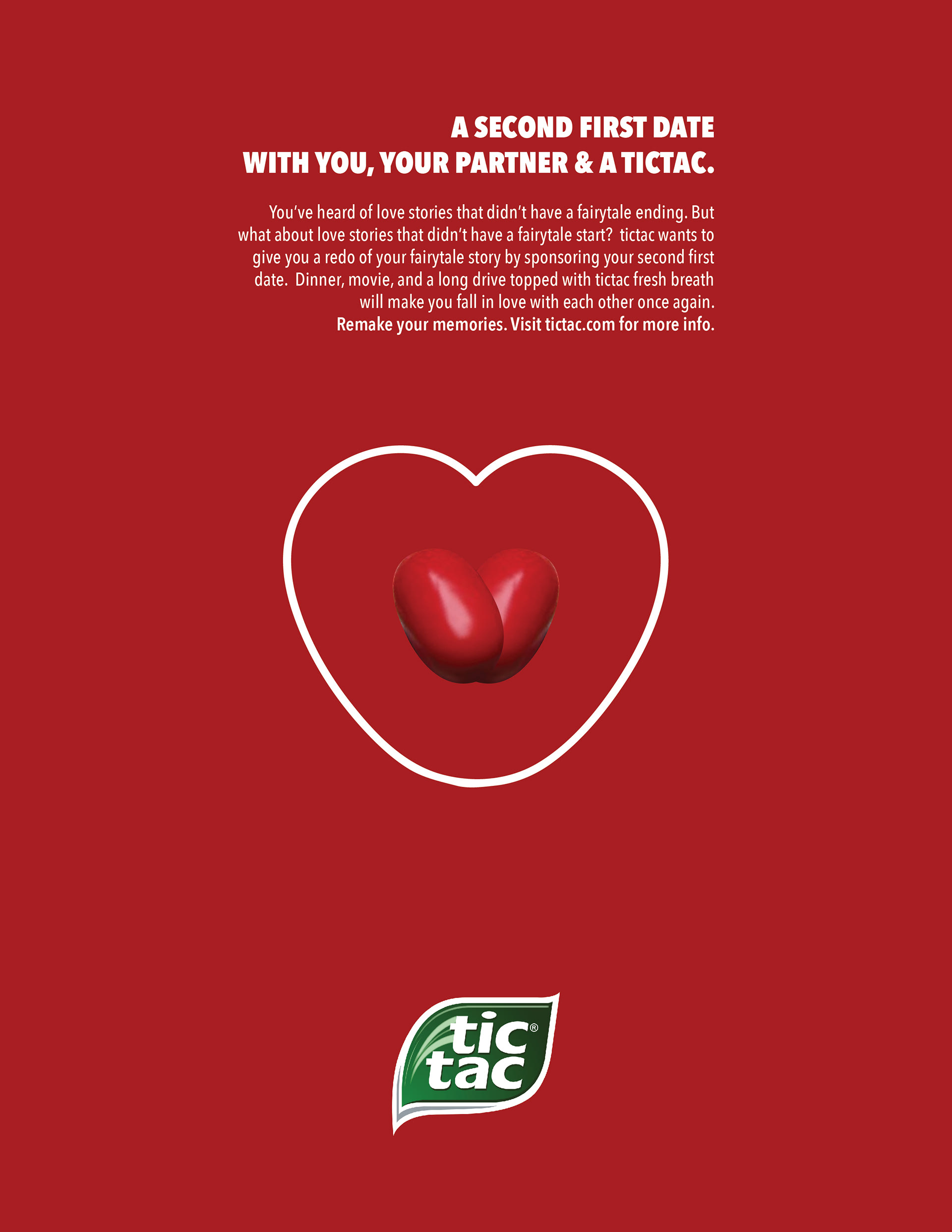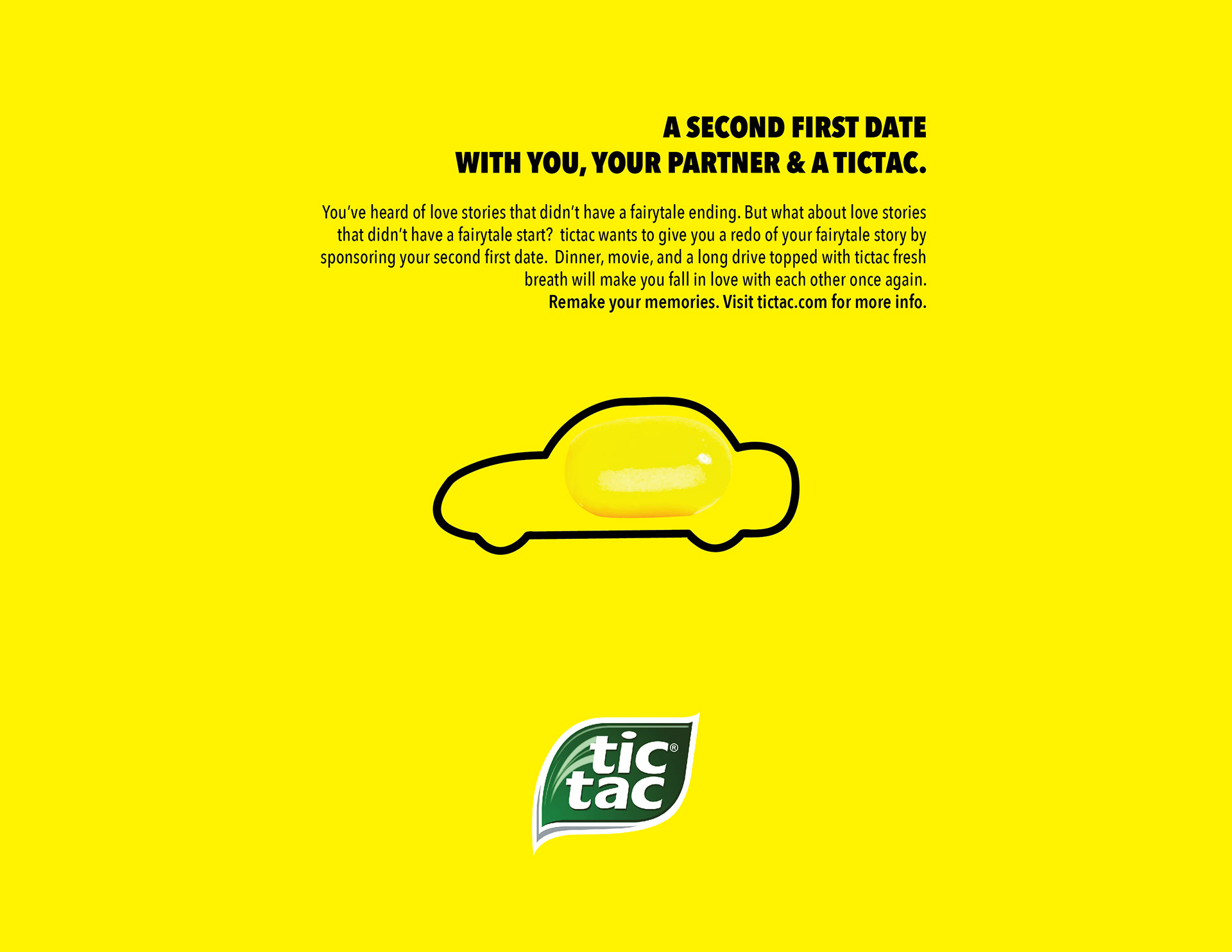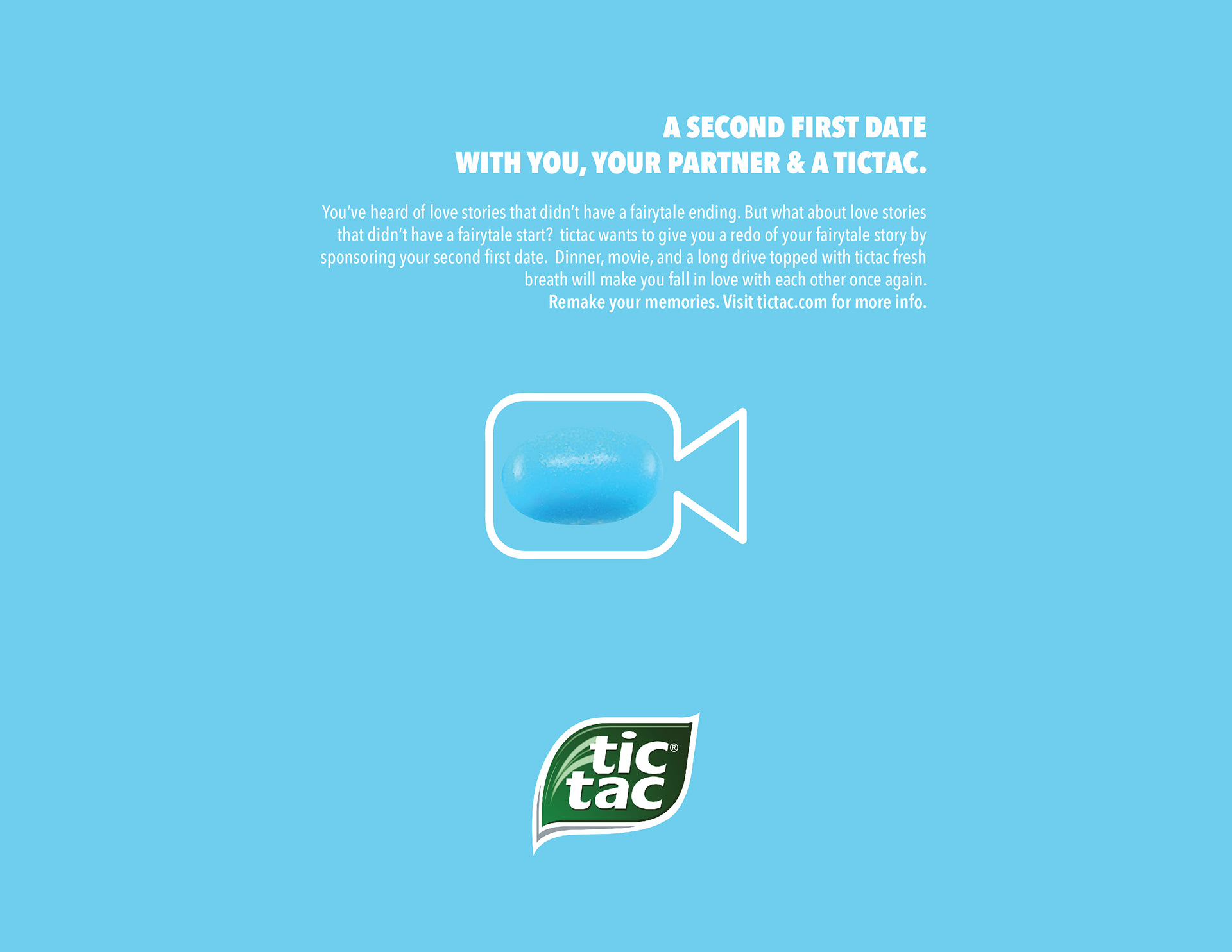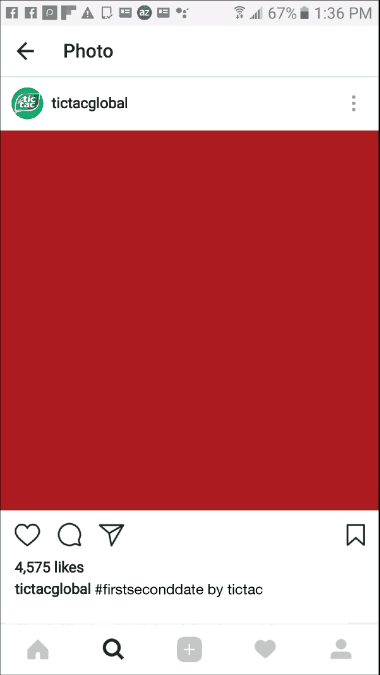 Round 1: Hop on a fairytale ride to start off your #firstseconddate!

Round 2: A delicious meal together that will leave you salivating! #firstseconddate

Round 3: What's a date without a sappy RomCom? Icing on the cake! #firstseconddate
tictac is giving back to its followers with a date filled all the pomp and circumstance. Starting with a long drive in our specially designed and chauffeured t
ictac taxi (so that passersby can feel jealous of your ride), dinner with tictac refreshments (so that you can be ready for your second first kiss), and a romantic movie all for those whose first date did not do justice to their relationship. 
Followers of this campaign will be able to live stream the date in all of its parts and feel the love emanating from their screens.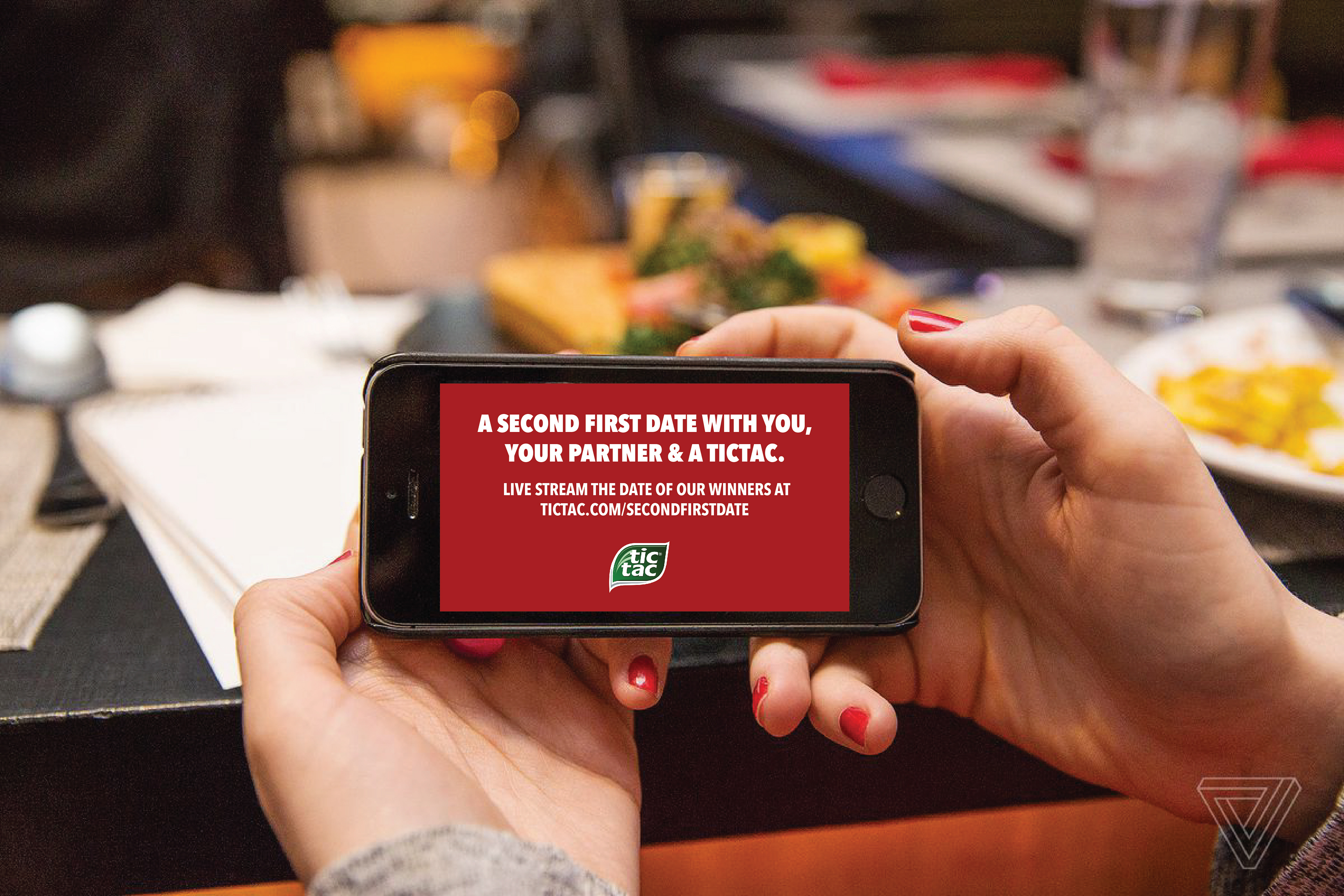 A tunnel's entrance will be decorated as a mouth and a train compartment will be decorated as a tictac pill.